Happy National Speech Language Pathologist Day! Thank you for all you do to help our students to communicate – your work provides confidence and effective communication strategies, and we appreciate you! Thank you for the ways you assess, diagnose and treat with love and joy. From all of us at Distinctive Schools – Thank you!

We are proud to have taken part in this SEL Case Study through xSEL Labs! Despite challenges posed by the COVID 19 pandemic and remote learning, assessment data showed that students maintained their SEL skills throughout the year. "SELweb provides quantitative data to guide teams in designing supports for students. It allows teachers at a classroom and small group level to layer additional SEL aligned lessons to strengthen specific SEL competencies," said Sarah Schielke Payne, Regional MTSS Manager

Distinctive Schools Michigan celebrated Special Education teachers in style for Teacher Appreciation Week with a luncheon and gifts! What an awesome event for these incredible educators! We're so grateful for ALL of our teachers and staff!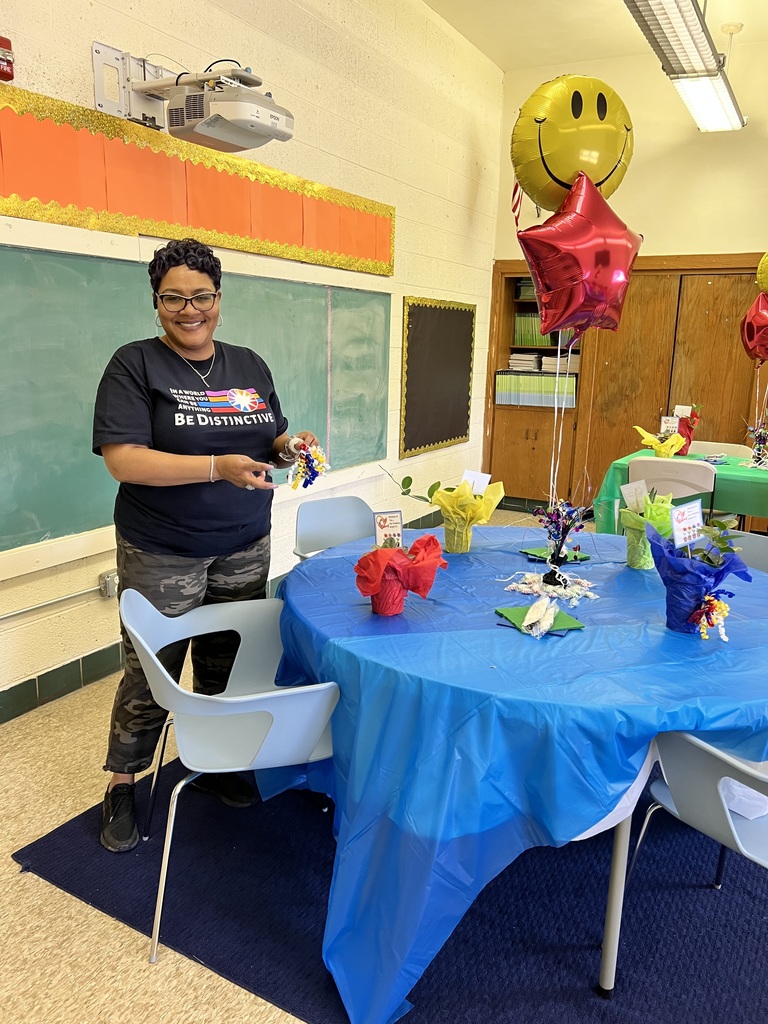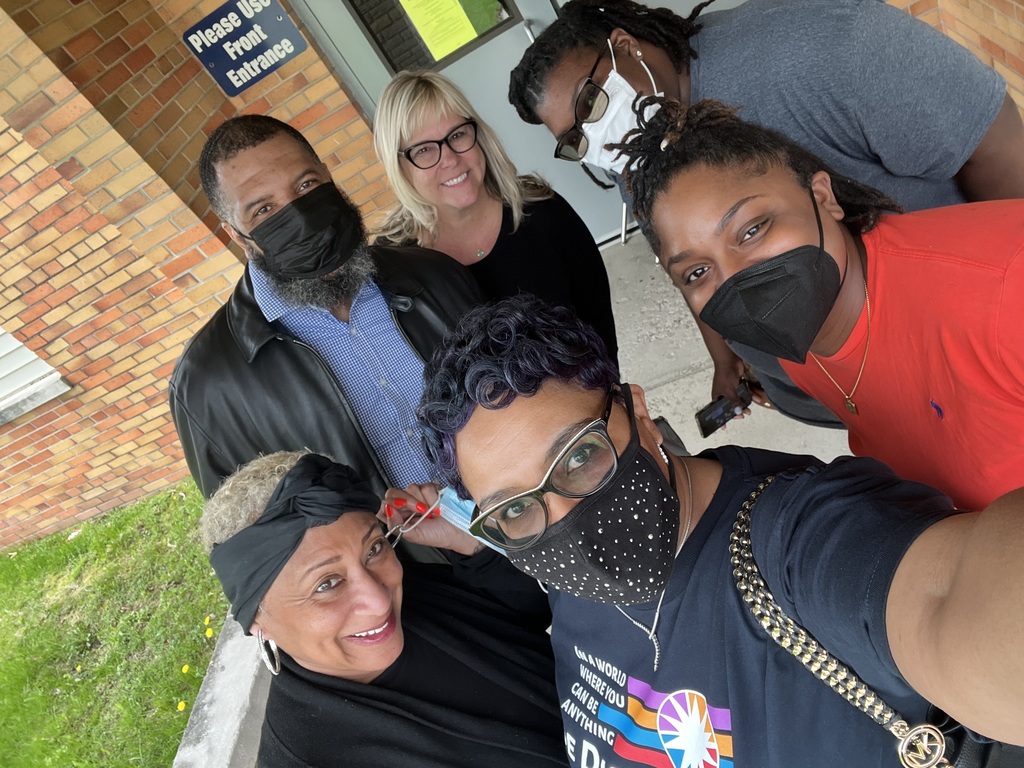 We are so excited to celebrate School Nurse Day! Our nurses always go above and beyond to care for our students and we could not be more grateful! Nurses- thank you for all the knowledge, skill and compassion you bring to our schools, today we celebrate YOU!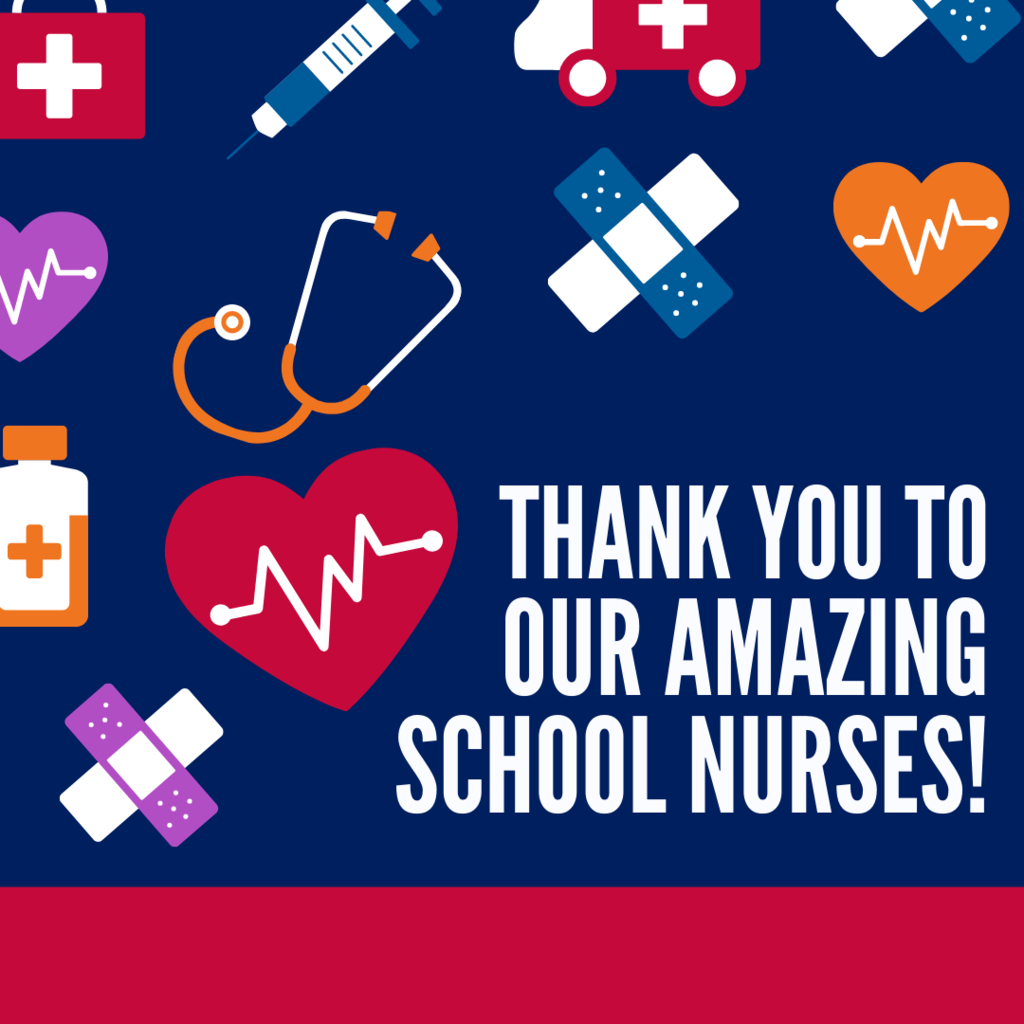 Wishing a wonderful Mother's Day this weekend to all of our Distinctive moms, moms-to-be, mother figures, grandmothers and those who are simply grateful for their own moms – we thank you for the integral role you play in raising and educating the next generation of leaders, scholars and creatives.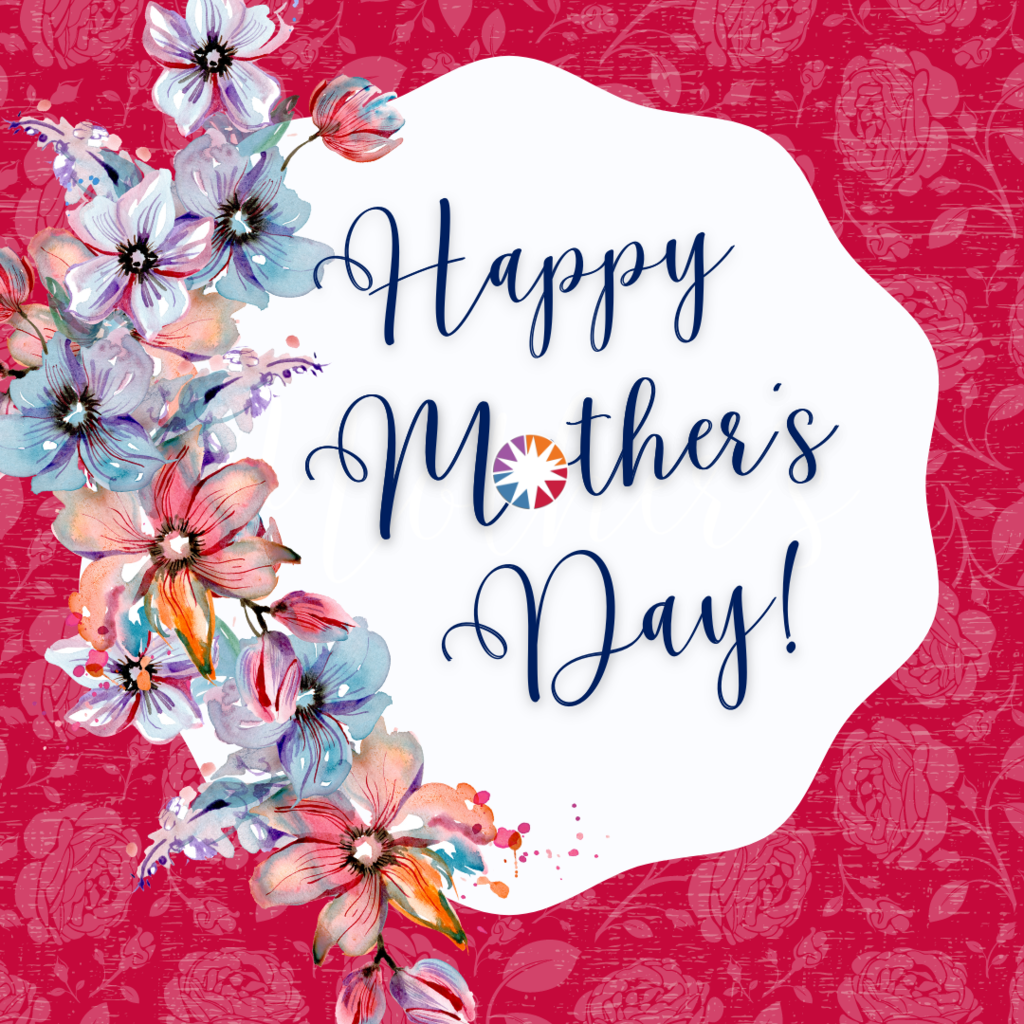 We had an amazing morning in our Chicago office yesterday with professional development for our COACHES! Coaches support deep, impactful teaching and learning across the network, and their continued growth and development strengthens our model. #ALLin #BeDistinctive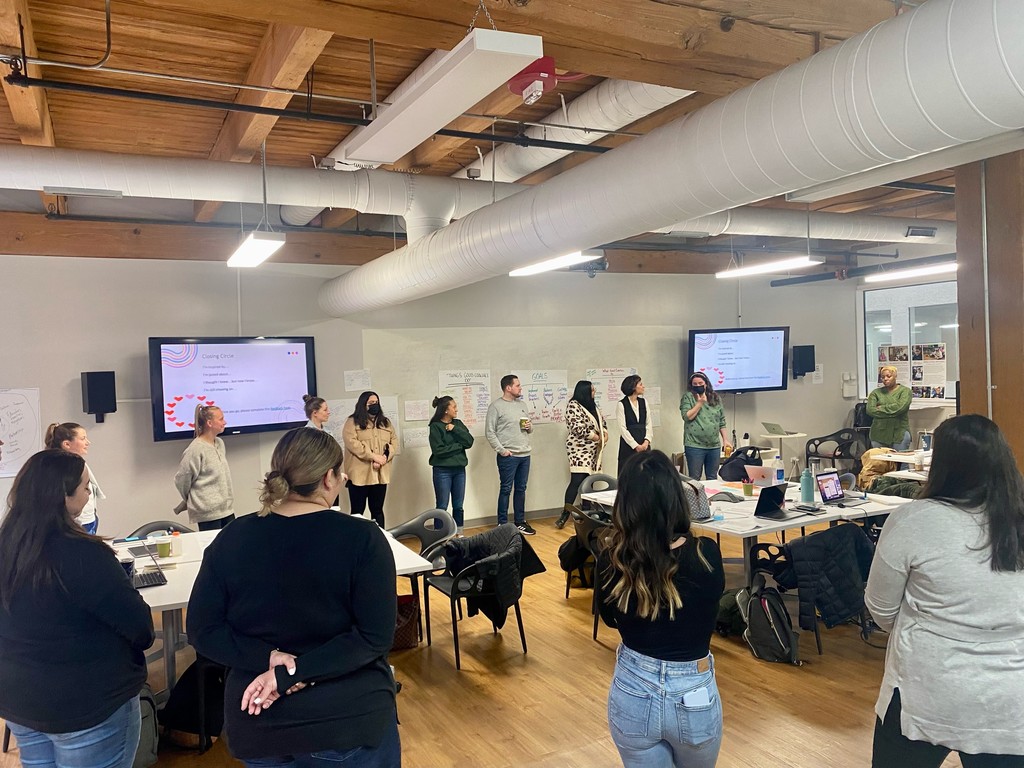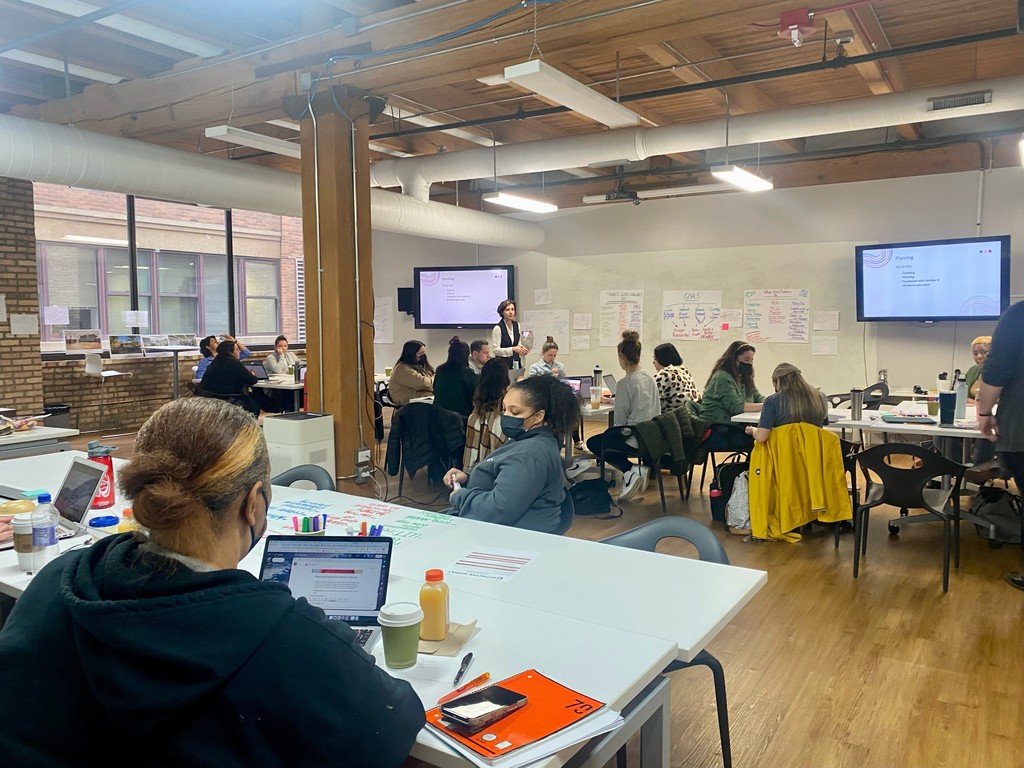 Thank you, thank you, thank you! To each and every teacher, for all you do day in and day out – you are vital to our success as individuals and communities, and we cannot say it enough – WE APPRECIATE YOU! #TeacherAppreciationWeek #BeDistinctive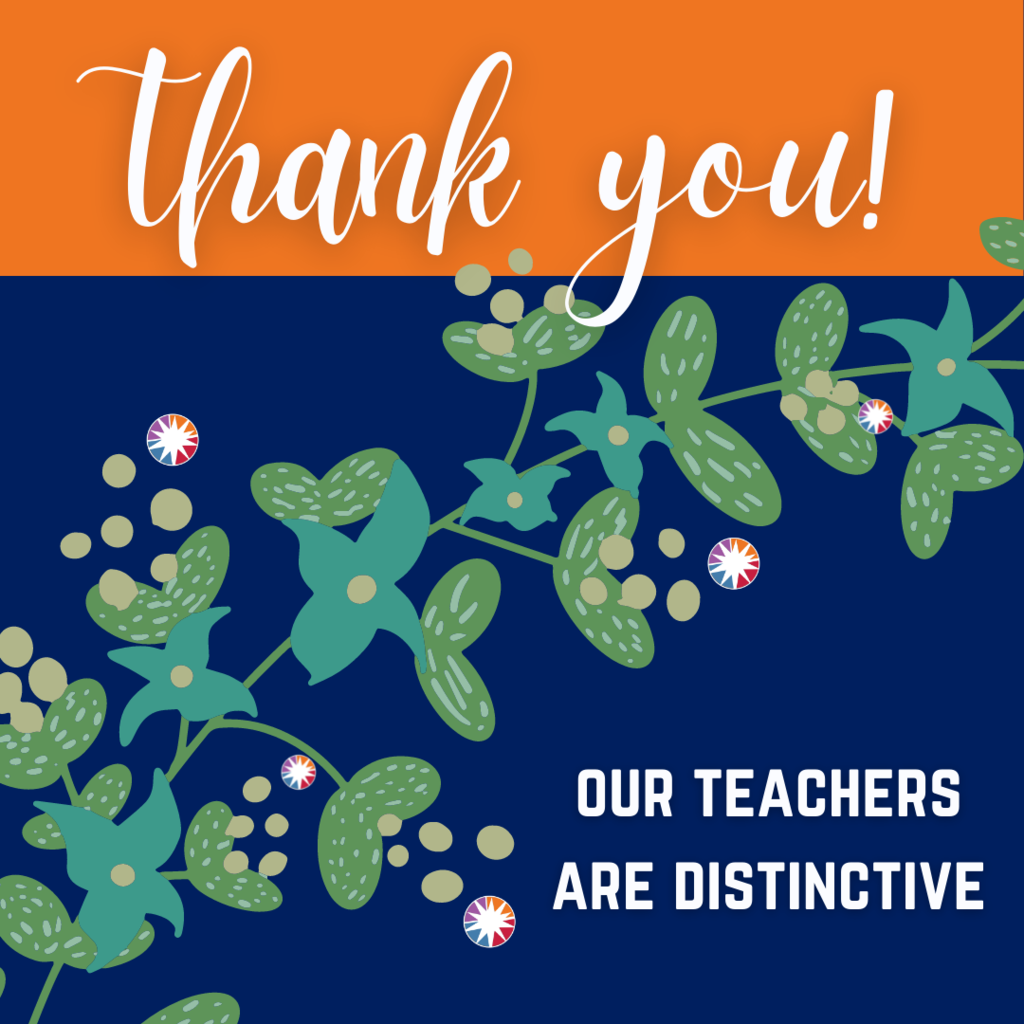 Our teachers see every child for who they are, they craft and personalize every lesson in the way that best reaches students. In their classrooms, every student feels loved, cared for and believed in. #TeacherAppreciationWeek #BeDistinctive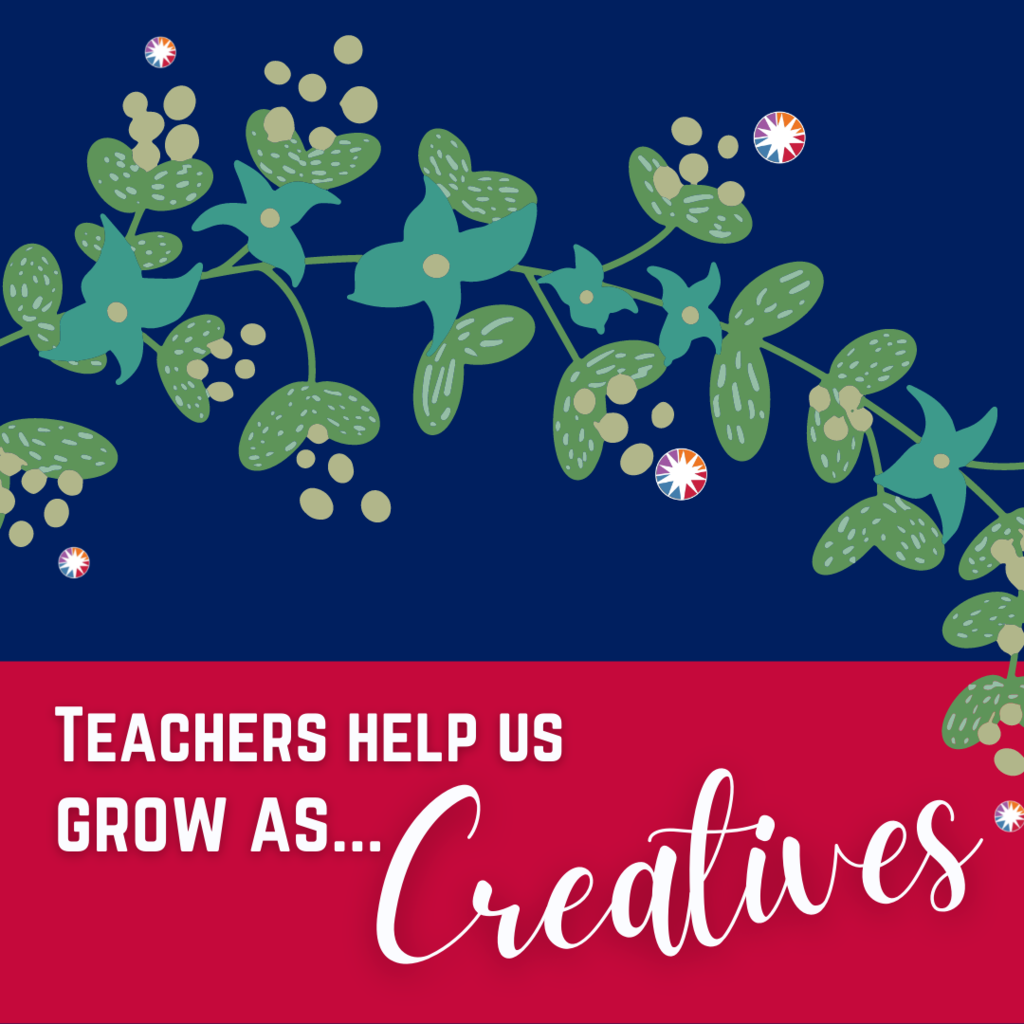 Distinctive Schools teachers are changing the world! In addition to traditional academics, all of our teachers focus on Social Emotional Learning in their classrooms. They focus on the whole child and really see each student for the unique individual they are. #TeacherAppreciationWeek #BeDistinctive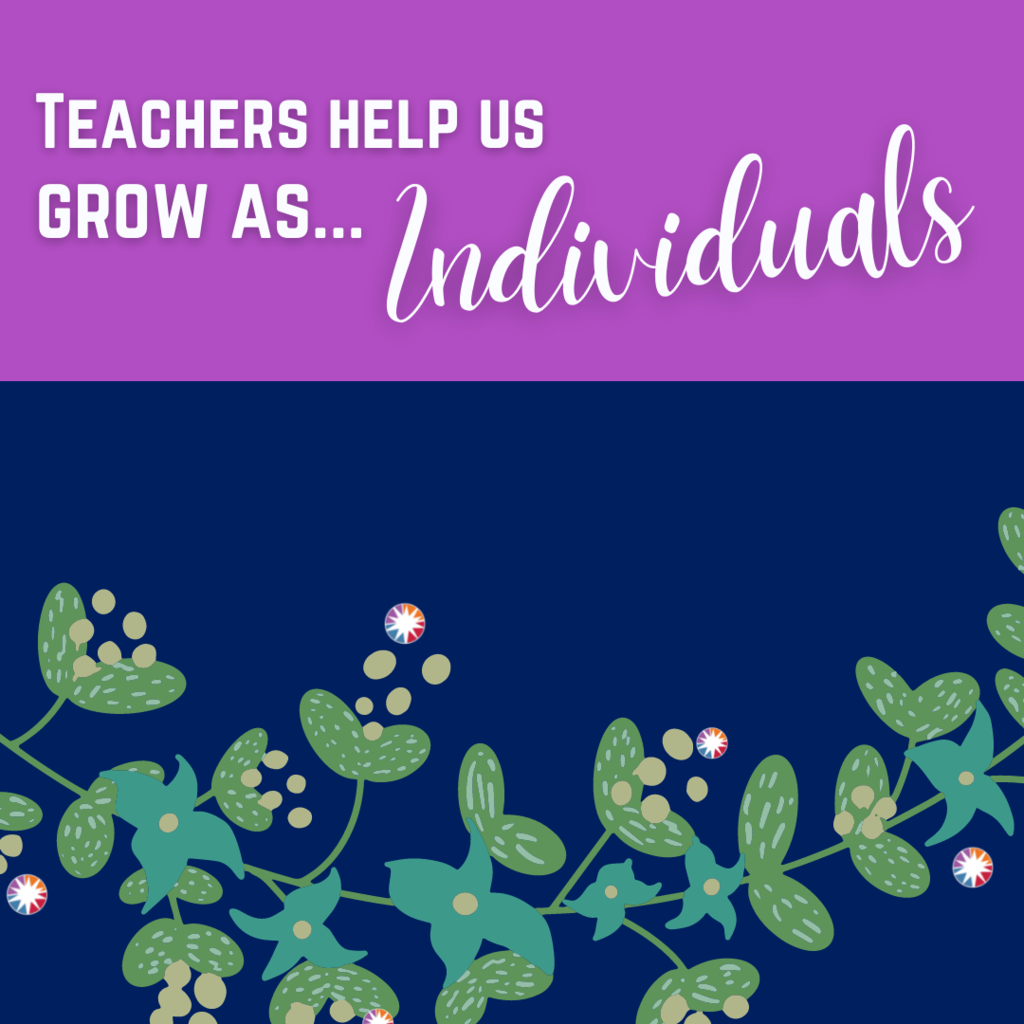 Our teachers lead by example. They come into the classroom every day with open hearts and minds, encouraging their students to do the same. They are mentoring the next generation of great leaders!#TeacherAppreciationWeek #BeDistinctive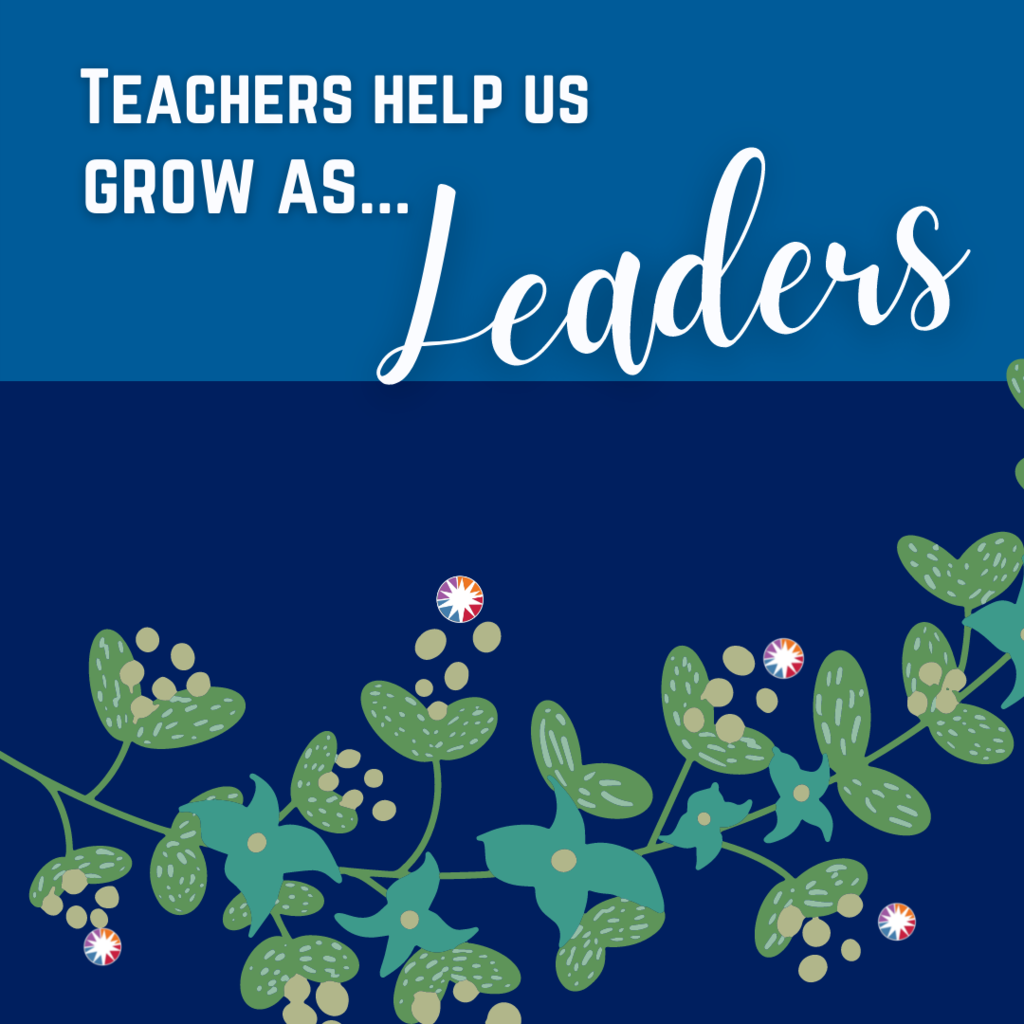 Distinctive teachers are truly extraordinary! They make a difference in the lives of their students, bringing joy into their classrooms and fostering a deep love of learning. They exemplify what it means to be Distinctive. Come along with us all week as we celebrate! #TeacherAppreciationWeek #BeDistinctive

This is a FAVORITE week for Distinctive Schools, as this week we are celebrating the incredible teachers who help our scholars to GROW! Wishing you all a very happy Teacher Appreciation Week! #TeacherAppreciationWeek #BeDistinctive

This CEO Spotlight celebrates Latrel Cunningham, Regional Transportation Coordinator! He has been hard at work developing, building & implementing an entire transportation department in our MI Region. Latrel brings a spirit of joy & optimism and we appreciate ALL he does!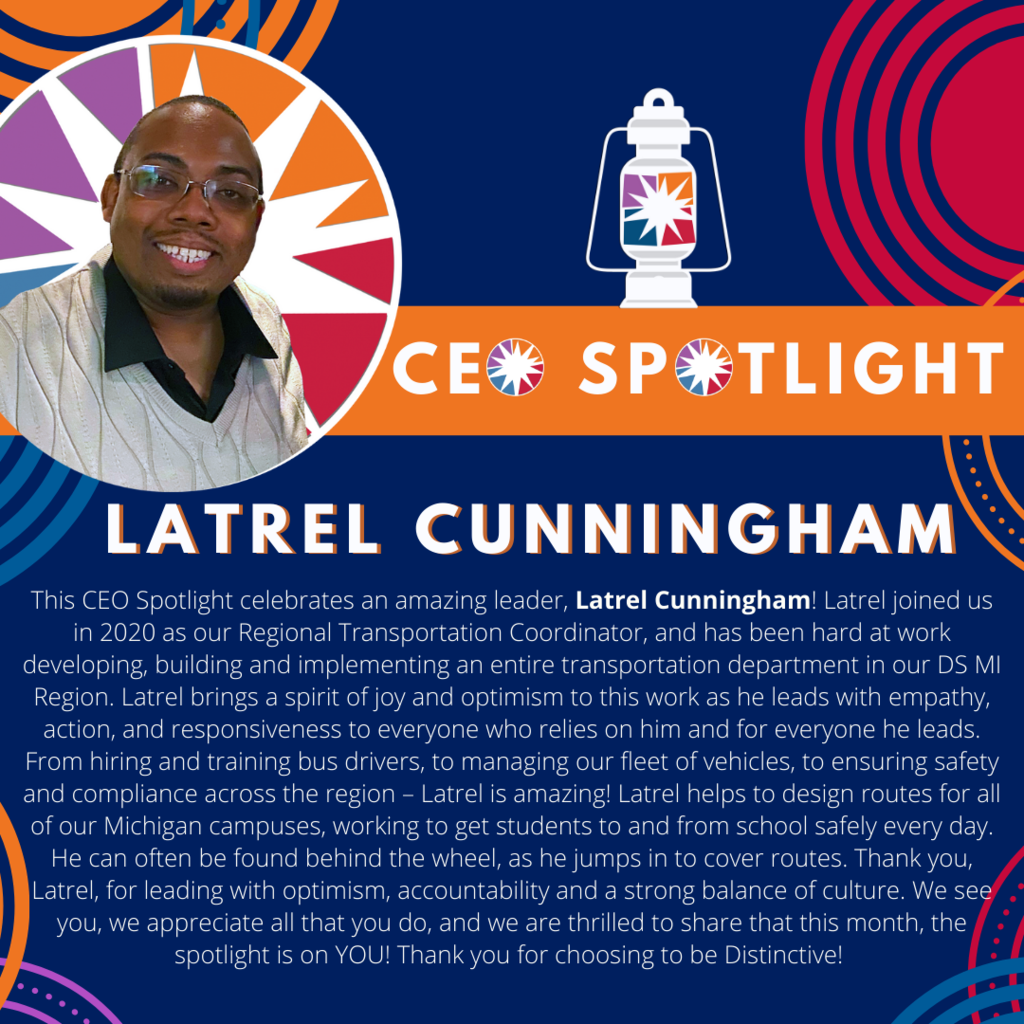 Today is Administrative Professionals Day! We are so happy to celebrate all of our amazing Distinctive Schools Administrative Professionals, thank you for all the hard work and care you put into making sure our campuses run smoothly. We appreciate you!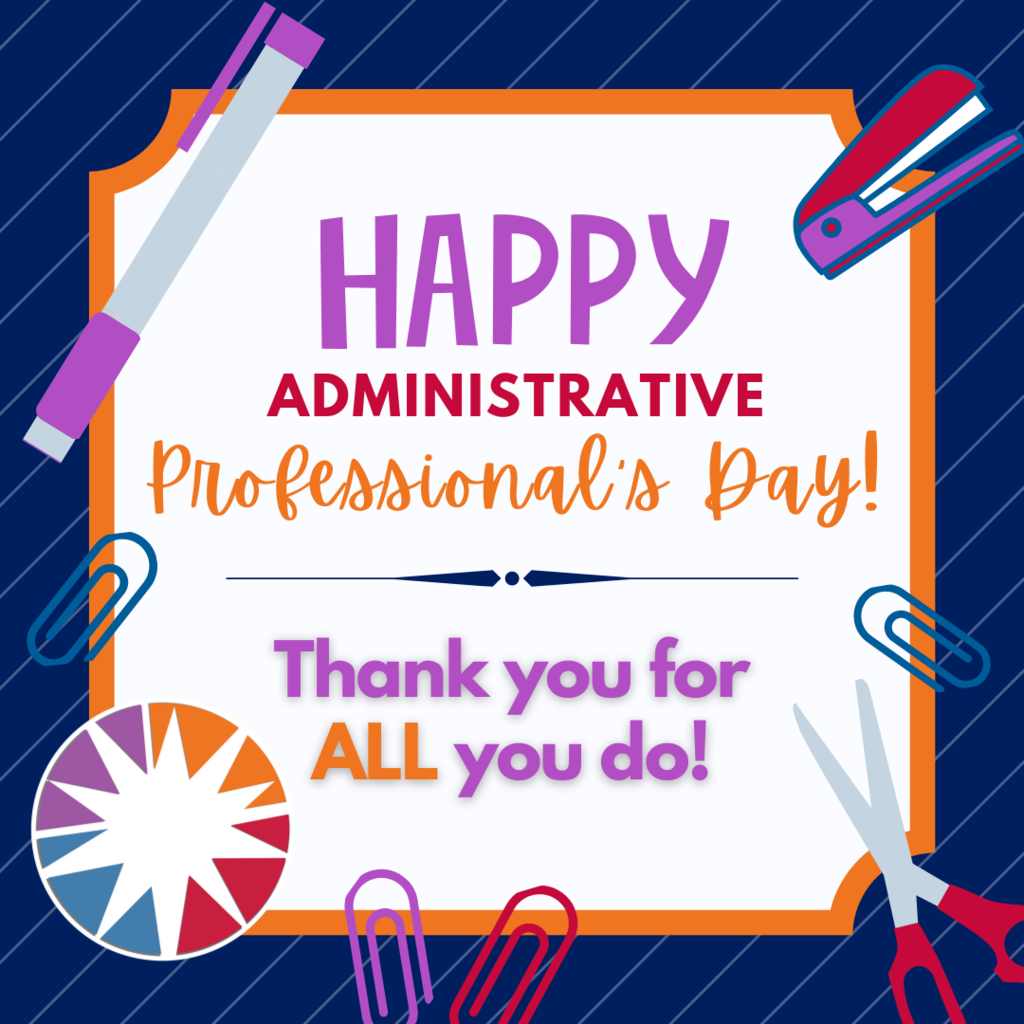 Happy Earth Day from Distinctive Schools! We are committed to helping our students learn about sustainability and protecting our planet. What are some ways you and your family show love to our environment? 🌳❤️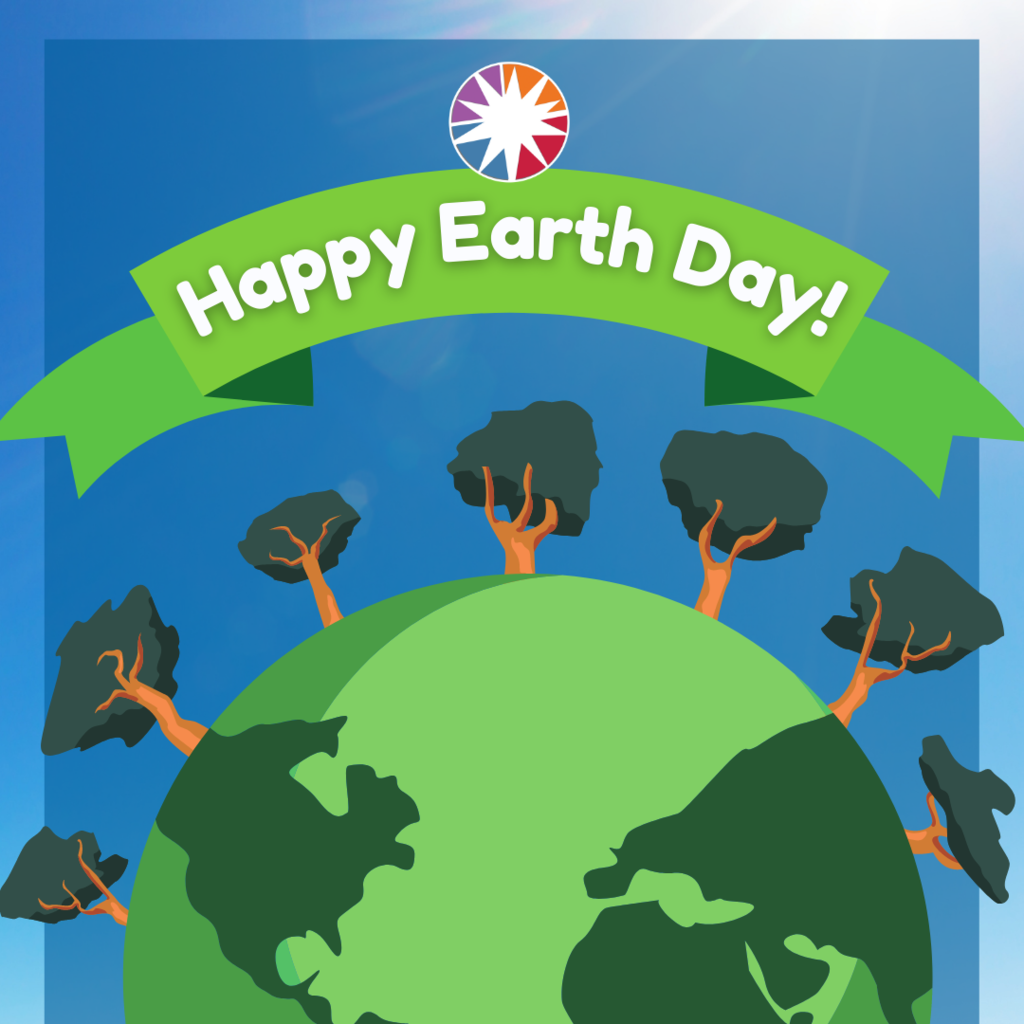 Our partners at Move This World visited our CICS Prairie and CICS West Belden campuses to talk to staff and students about how Social Emotional Learning really works in our classrooms! Take a look at what #SEL looks like in our classrooms – and let us know which of the emogers your family uses. Check it out!
https://www.youtube.com/watch?v=ZvXWBH_Jwpc&t=16s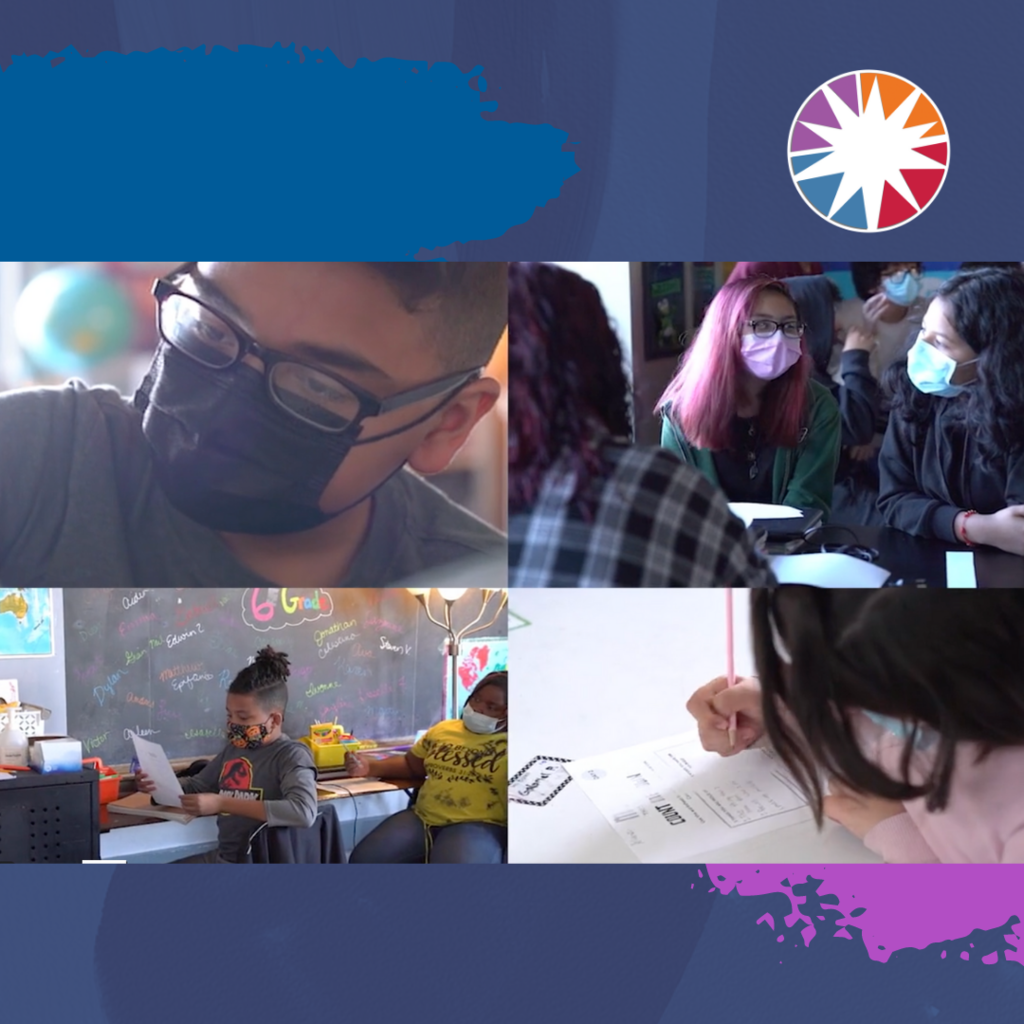 School highlight! Plymouth Educational Center hosted an awesome activity to close out March Reading Month- The Book Parade! Kindergarten marched in their paper bag book vests and first grade marched with their favorite book posters. All students lined the parade route and cheered on their peers. PEC is fostering a life long love of reading!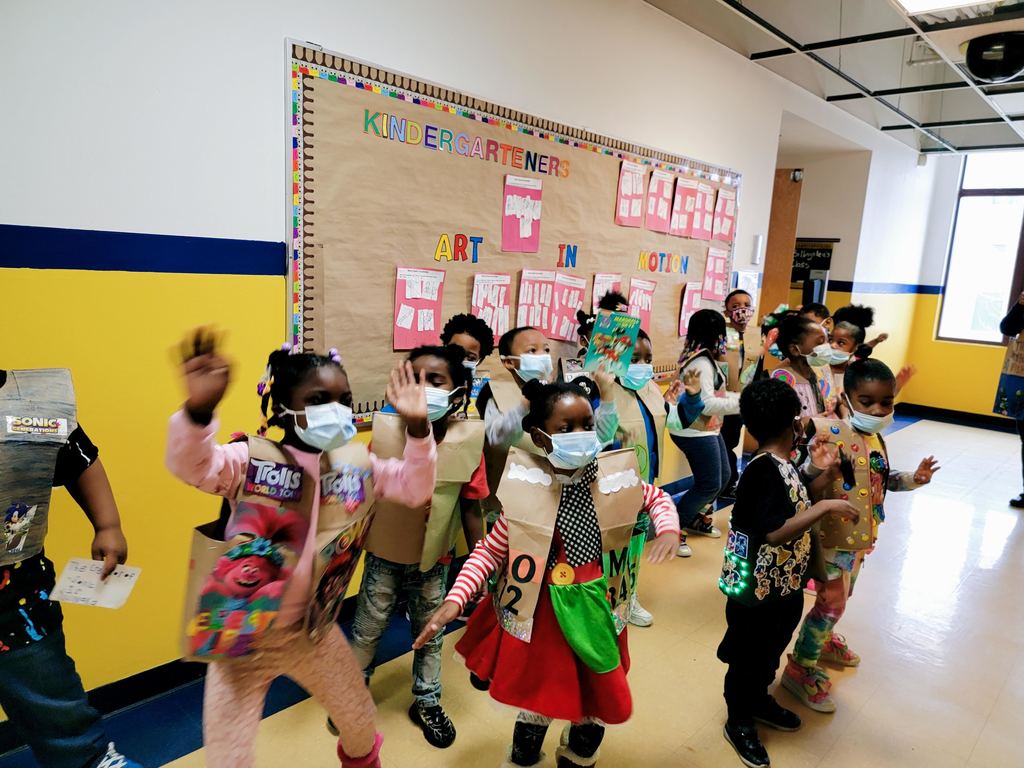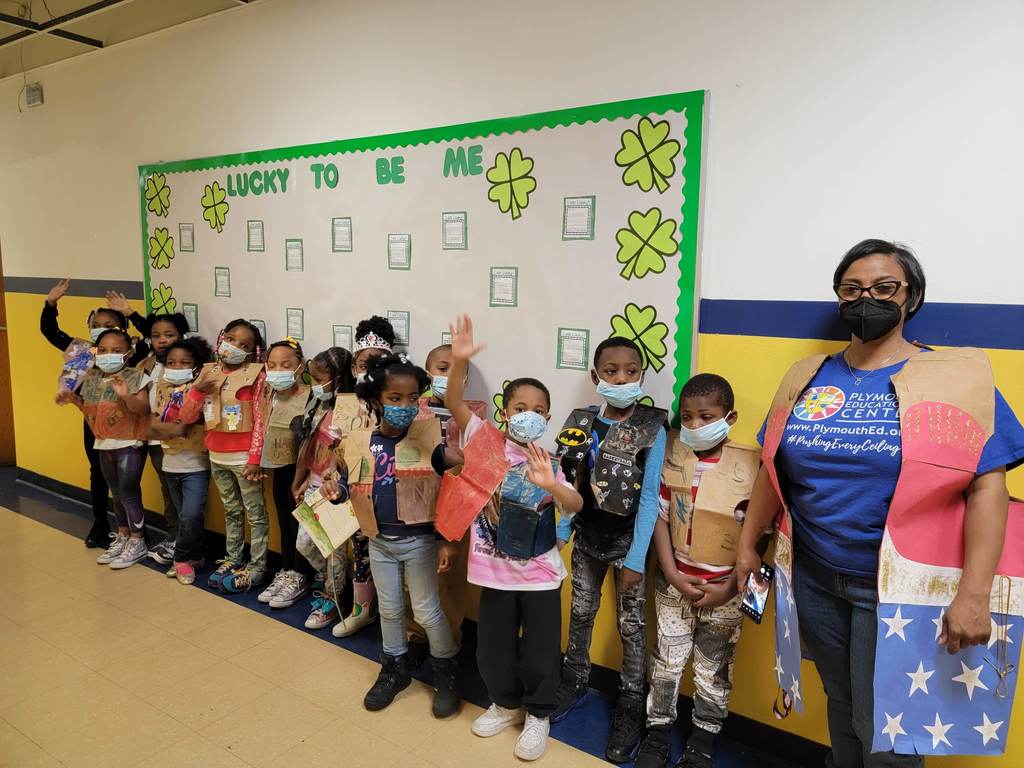 Today is National Paraprofessional Day! The work our paraprofessionals do is so important – to ensure that students of all abilities have what they need to succeed. We thank you for all you contribute to our learning environments! We celebrate incredible, supportive, thoughtful educators every day – and especially today! We appreciate you, Distinctive Schools Paraprofessionals!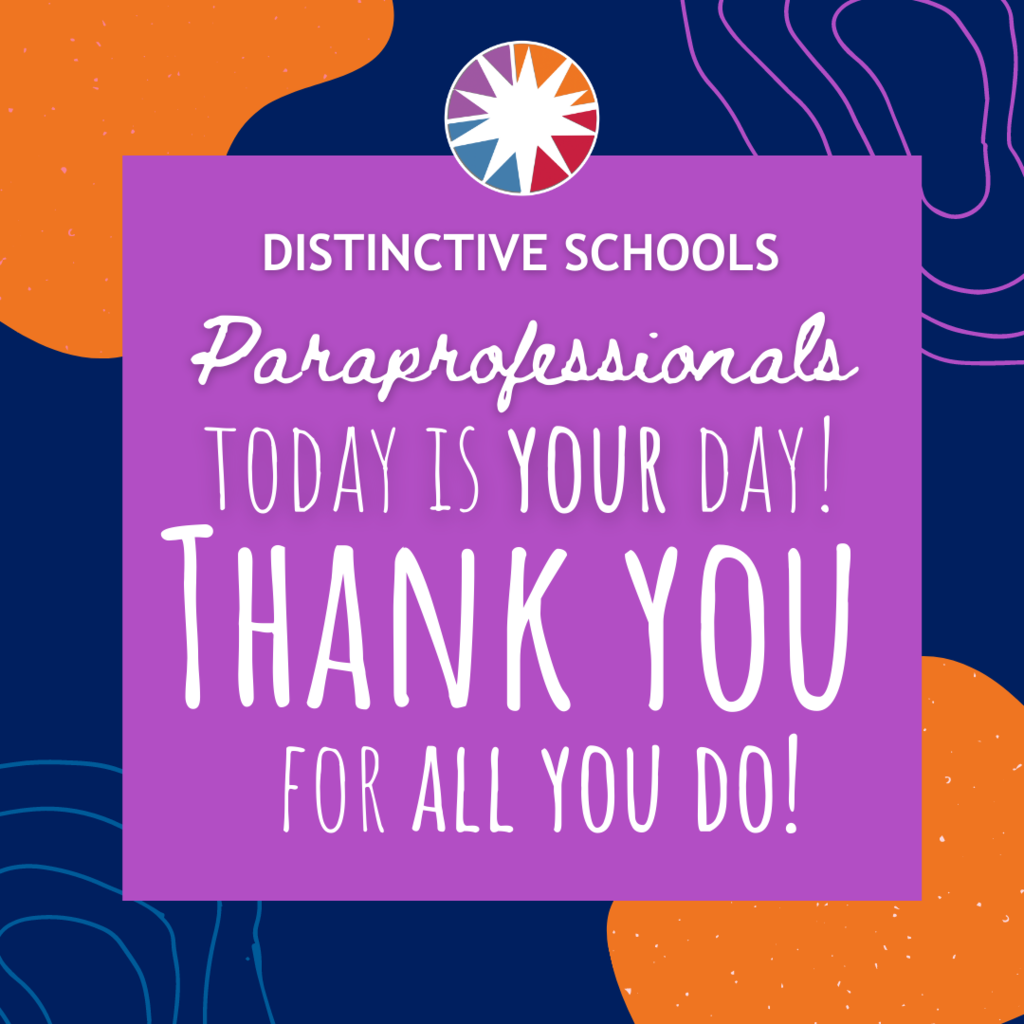 Happy National Assistant Principals Week! Assistant Principals, this week is all about YOU! Thank you for your dedication and leadership, as work to keep our schools running smoothly, every single day. We cannot say it enough – you are all #ALLin, and you mean so much to all of us. From the bottom of our hearts – thank you!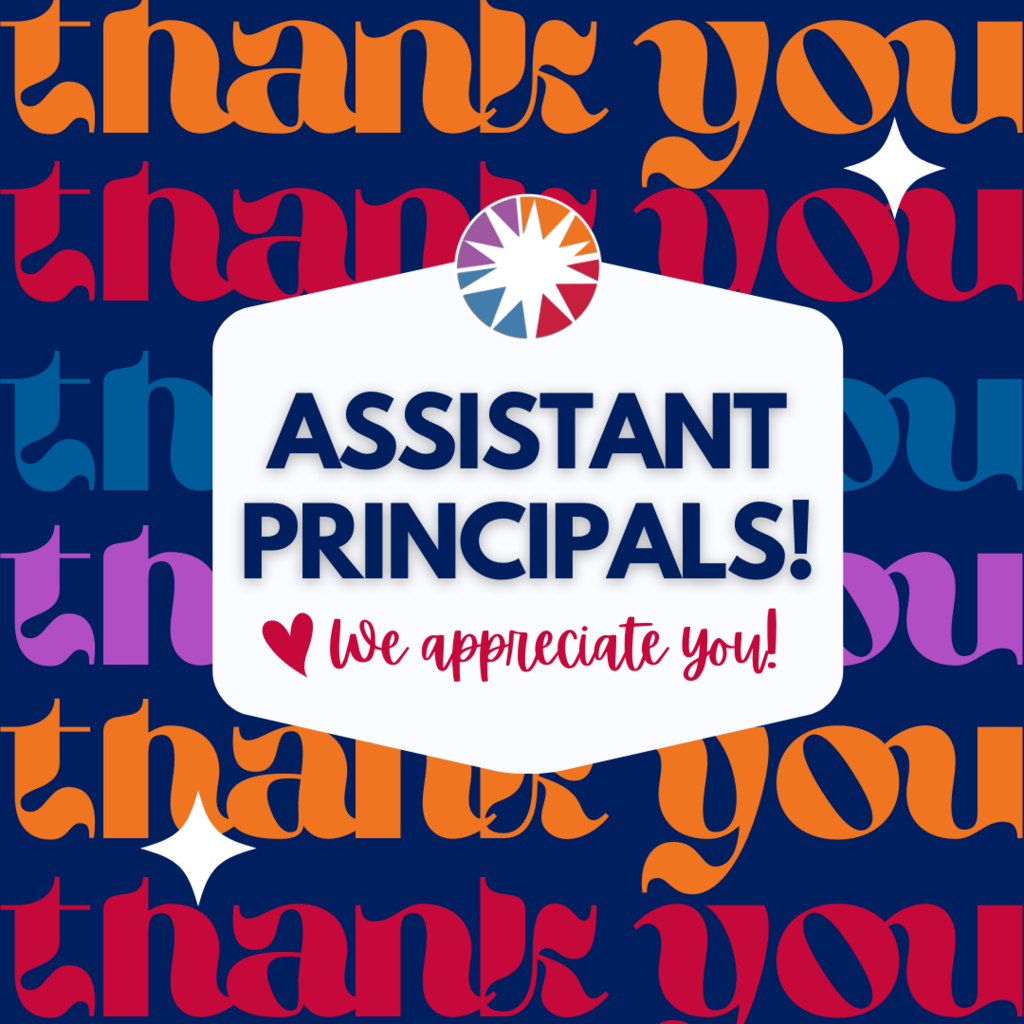 "Holding onto the mantra that we truly are Better Together, we are collaborating with our partners to accelerate learning and provide the kind of support our students and families need and deserve." Learn more in the latest article from Next Generation Learning Challenges –
https://bit.ly/22_BetterTogether