Anytime, Anywhere Summer Learning!
Summer is a wonderful time for students to continue their education at home by looking at the world through a lens of learning! We are excited to announce this year's Anytime, Anywhere Learning Calendar to keep the learning going throughout the summer. This calendar is your ticket for learning activities in reading, math, and social-emotional learning along with community events and provides 9 weeks of learning, community & fun!
*Note: Some activities do require supplies (coloring utensils, notebooks, etc.). If you are in need of supplies, or have any questions, you can contact your school or email summerlearning@distinctiveschools.org to request what you need. Get out there, have fun, and learn!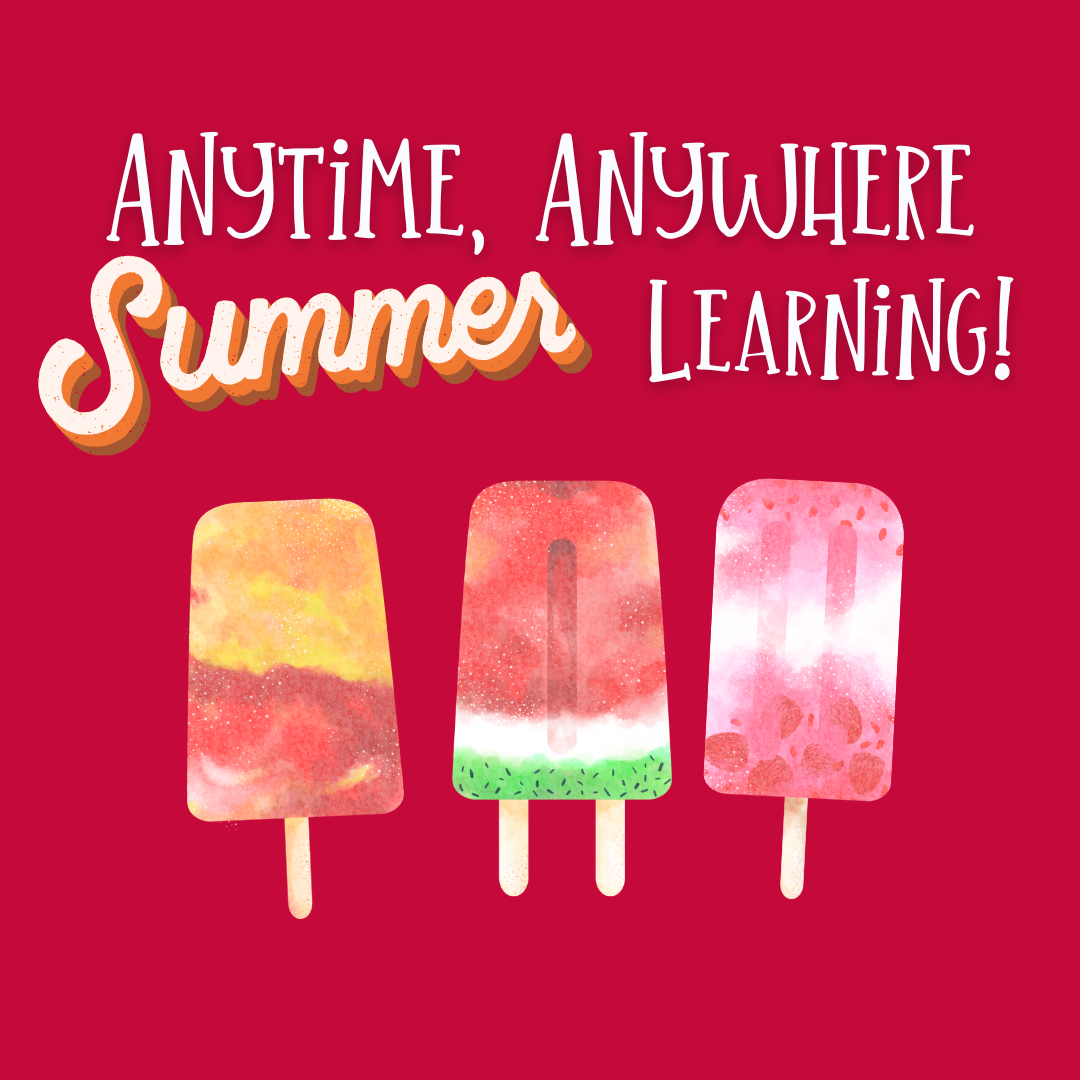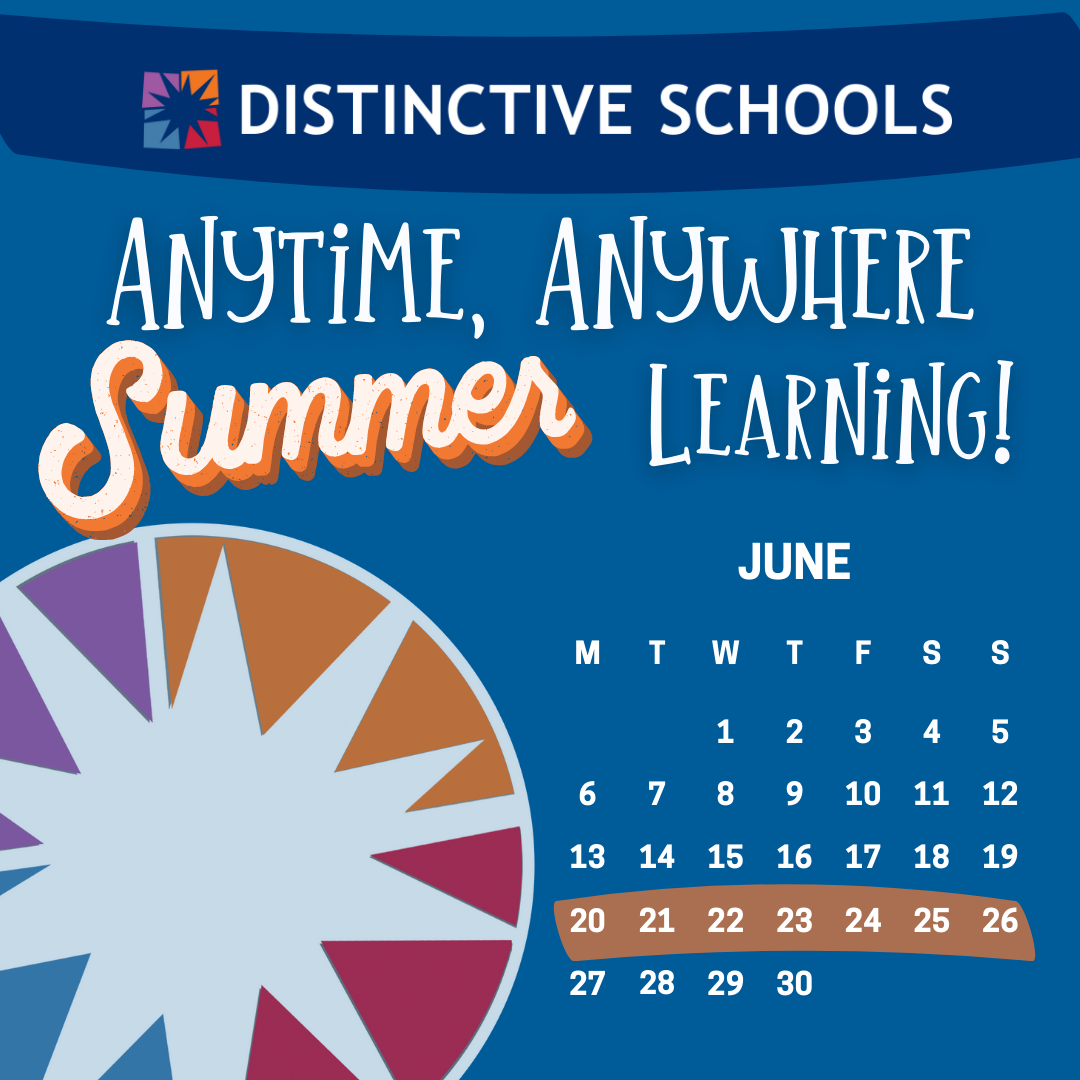 The Week of JUNE 20–24
JUNETEENTH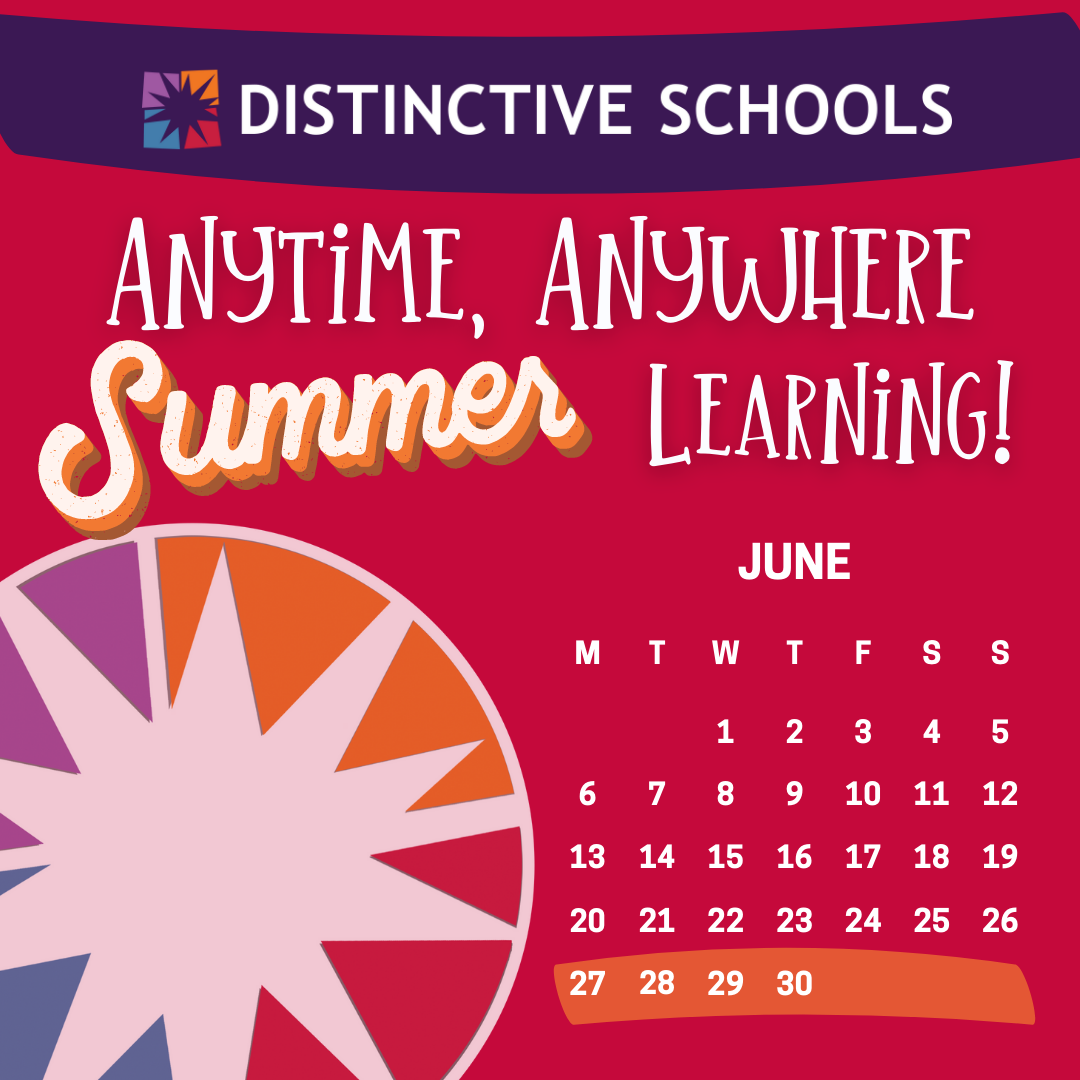 The Week of JUNE 27–JULY 1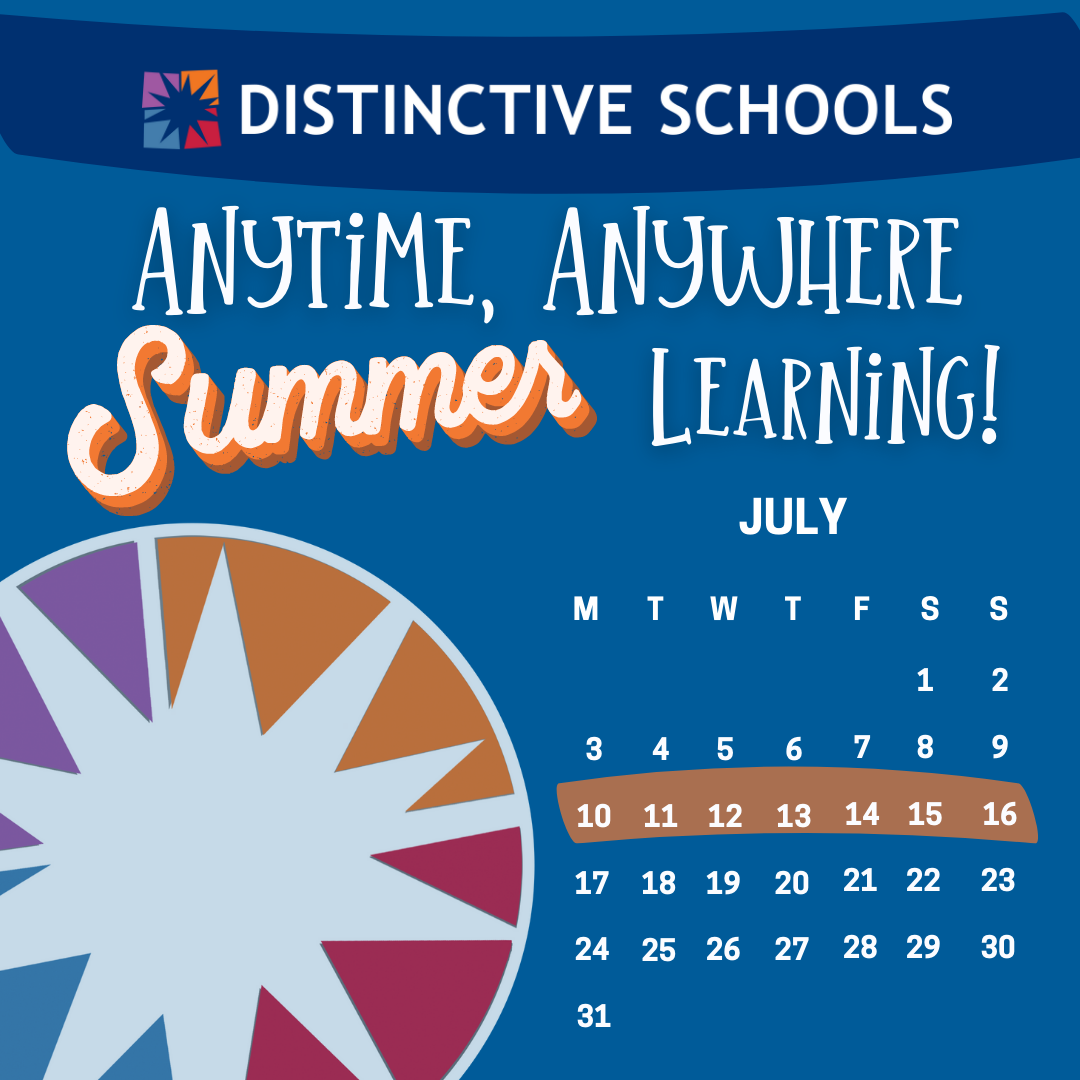 The Week of July 11th-15th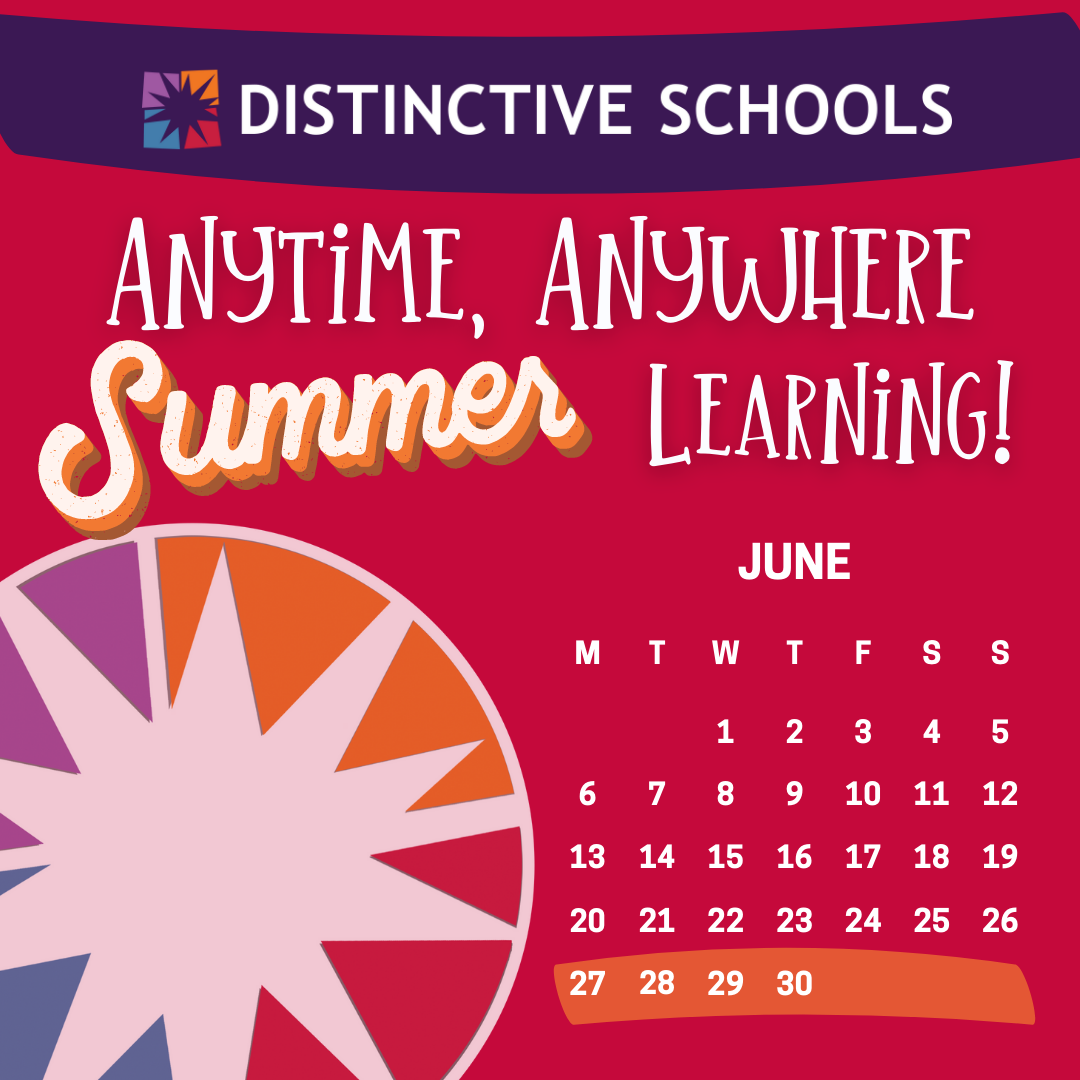 The Week of July 18th-22nd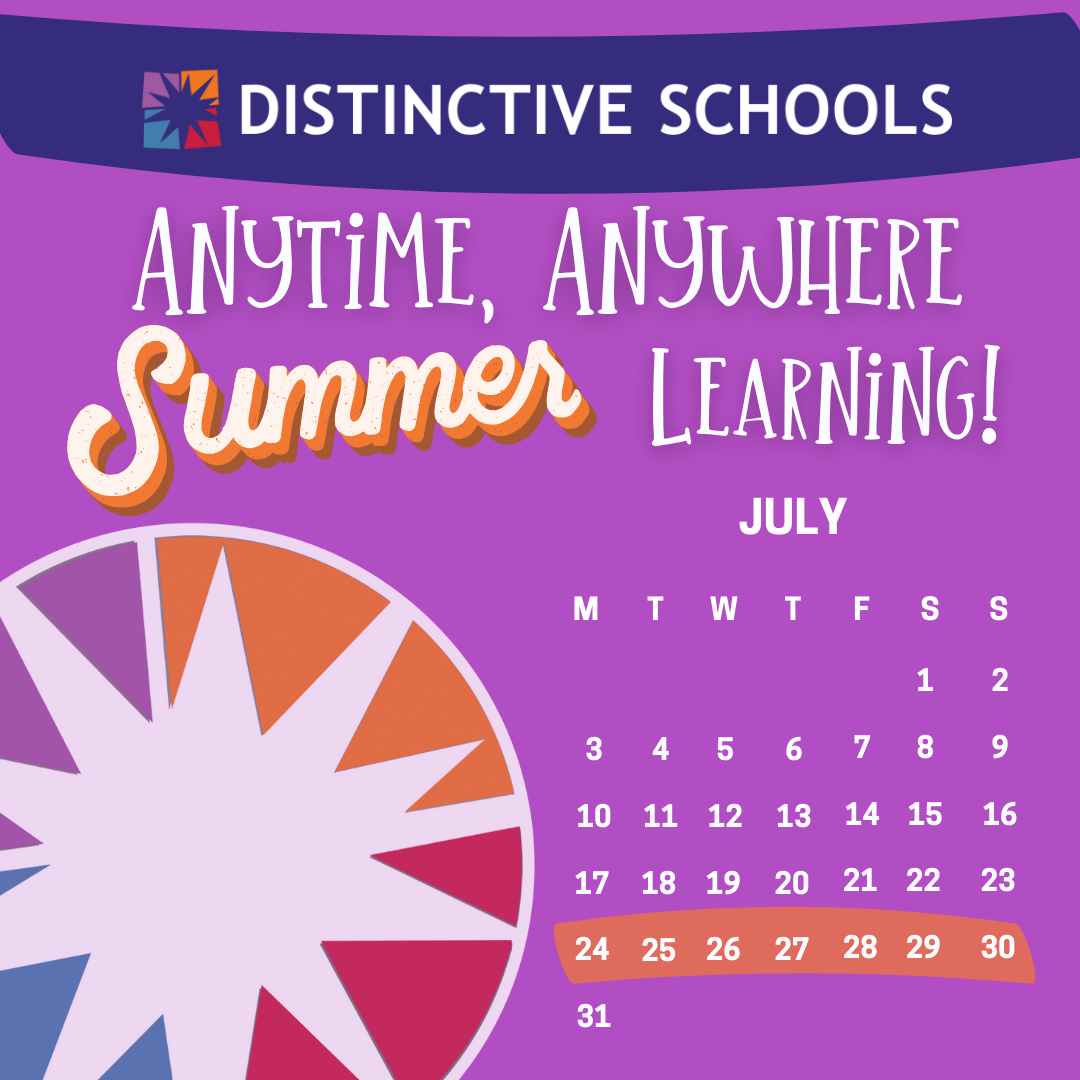 The Week of July 25th-29th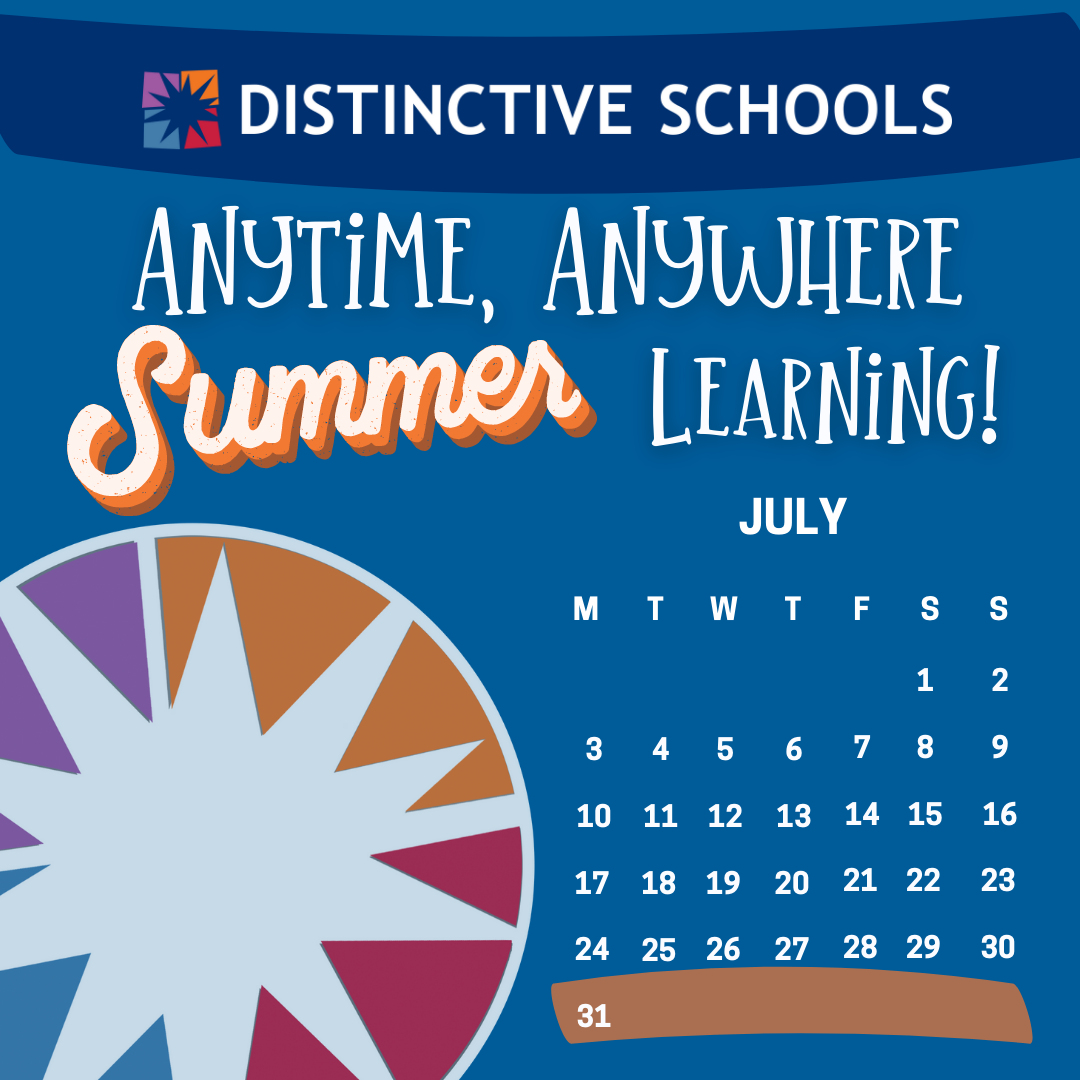 The Week of August 1st- 5th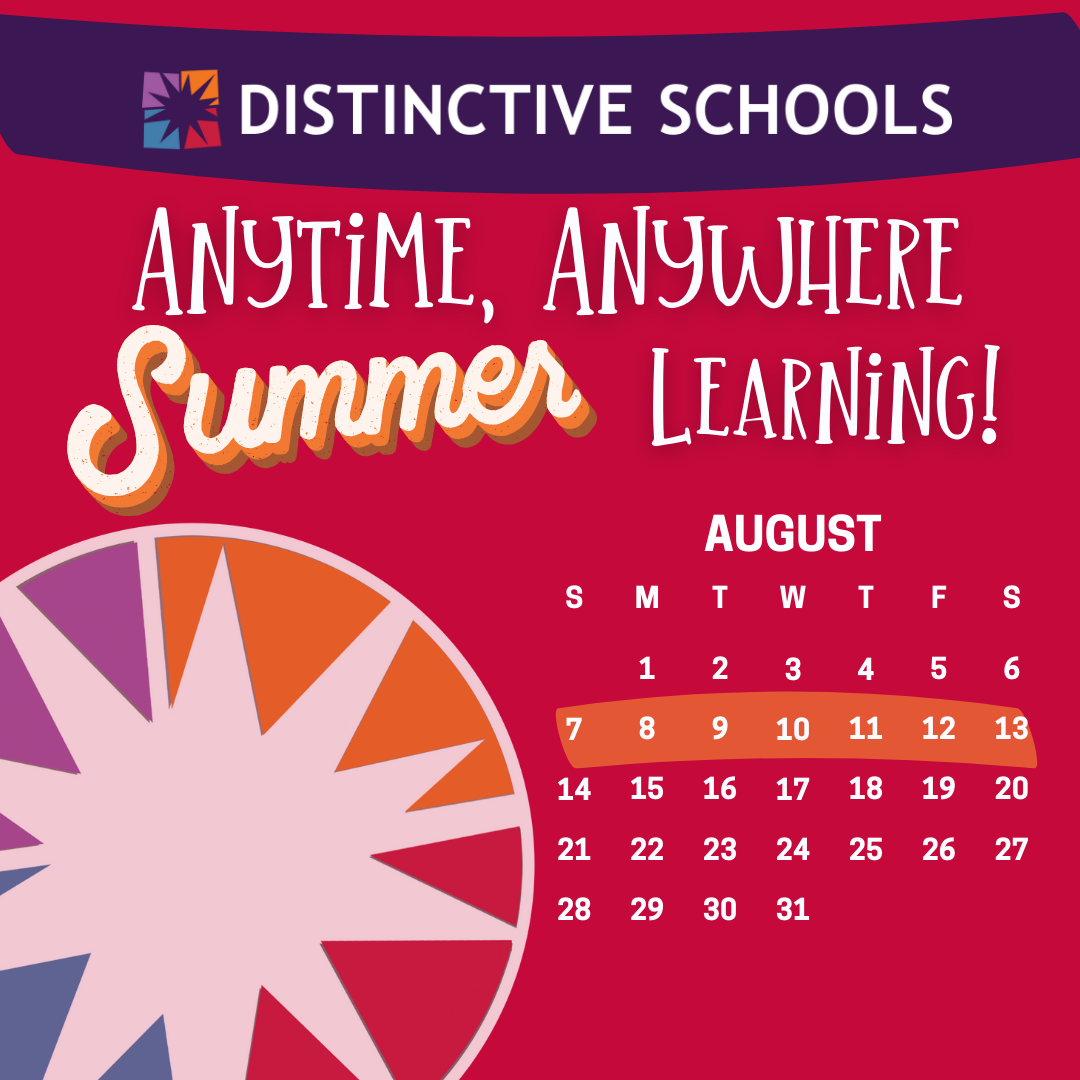 The Week of August 8th-12th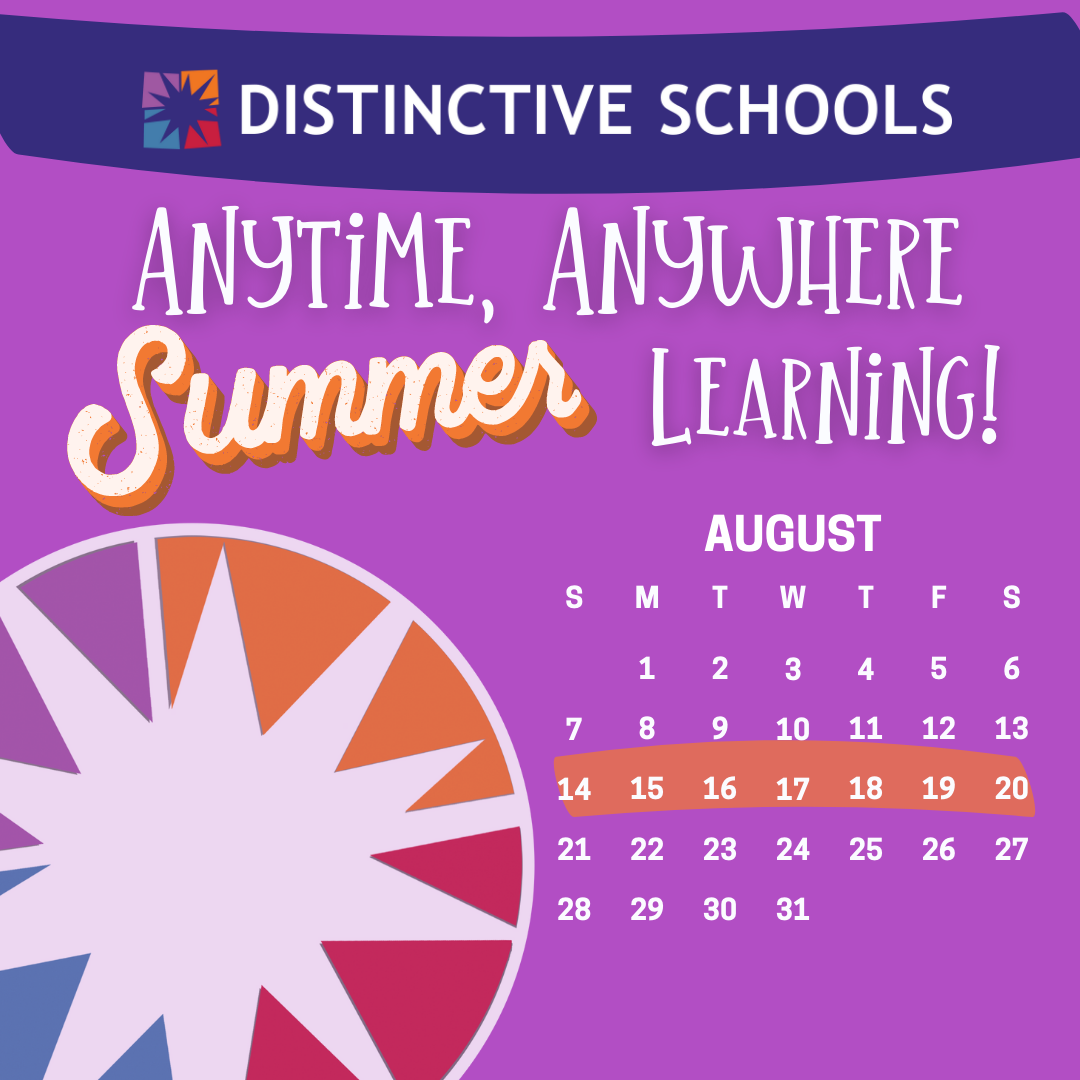 The Week of August 8th-12th
Local Libraries for Anytime, Anywhere Learning
Below are local library addresses for your convenience. We encourage you to utilize libraries and the free materials they offer.
Bucktown‐Wicker Park Library 1701 N Milwaukee Ave, Chicago, IL 60647

Humboldt Park Library 1605 N Troy St, Chicago, IL 60647

Logan Square Branch 3030 W Fullerton Ave, Chicago, IL 60647

Sulzer Regional Library 4455 N Lincoln Ave, Chicago, IL 60625

Lincoln Belmont Library 1659 W Melrose St, Chicago, IL 60657

Mayfair Public Library 4400 W Lawrence Ave, Chicago, IL 60630

Chicago Public Library 830 W 119th St, Chicago, IL 60643

Chicago Pullman Library 11001 S Indiana Ave, Chicago, IL 60628

Chicago West Belmont Library 3104 N Narragansett Ave, Chicago, IL 60634

Galewood‐Mont Clare Library 6871 W Belden Ave, Chicago, IL 60707

North Austin Library 5724 W North Ave, Chicago, IL 60639

Portage‐Cragin Library 5108 W Belmont Ave, Chicago, IL 60641

Greater Grand Crossing Library 1000 E. 73rd St. Chicago, IL 60619

Harper Woods Public Library 19601 Harper Ave, Harper Woods, MI 48225

Redford Public Library 25320 Six Mile Rd, Redford Charter Twp, MI 48240

Detroit Public Library 5201 Woodward, Detroit, MI 48202

Flat Rock Public Library 25200 Gibraltar Rd, Flat Rock, MI 48134